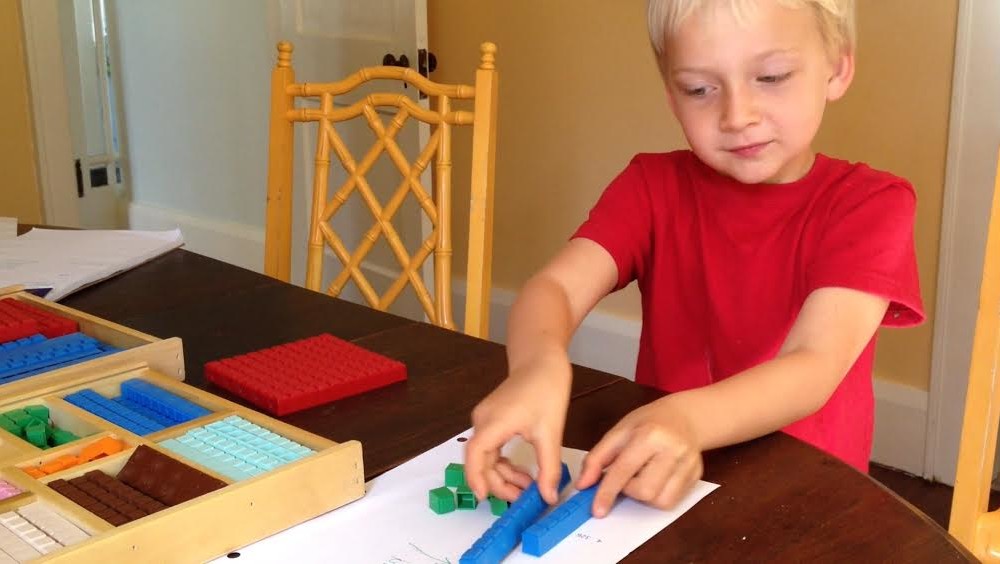 It's here…
The moment has arrived, The Big Day. The box opens, eager hands grab at the crisp untouched workbook; the cover is still shiny, the corners still sharp. My breath catches in my throat as my fingers touch the cool of my very first Teachers Guide.
I really, really am a mom—a homeschool mom of an insatiable 5 year old son who has been counting the days to start his "Math School."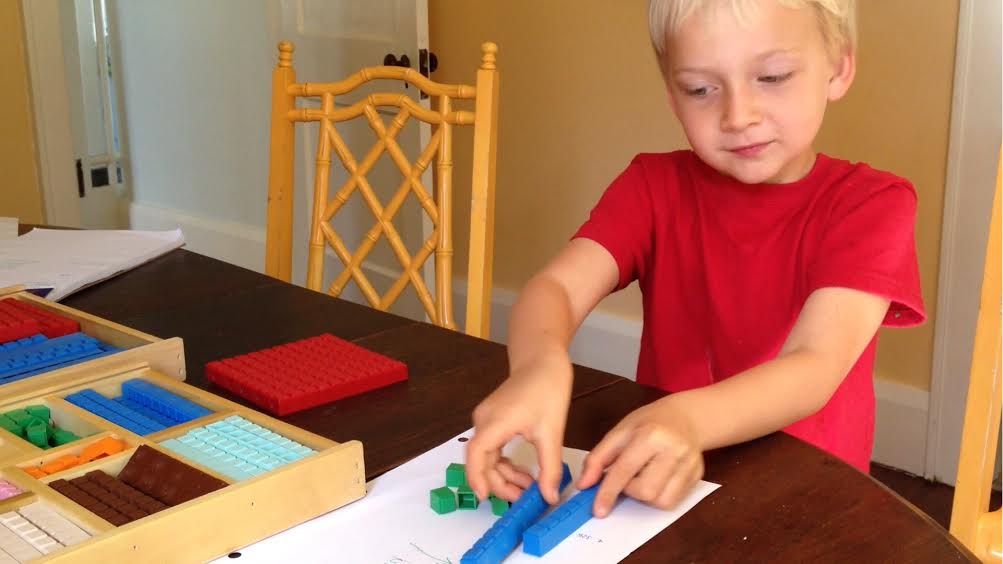 And I pray. I silently cry out, my insecurities ringing loud in my ears. Math = Tears for Me. Tears that turned to effective manipulation in my childhood, which later darkened to shame and then to adult embarrassment. I spent half my life avoiding math. Can I do this? This hurts. (Even now the screen is all blurry and my eyes sting.) "This is my very own second chance to learn this stuff!" I tell myself.
Yes, I know math builds line upon line—and this is just place value and addition with my 5 year old!
I breathe in his vibrant joy, fill my lungs with his anticipation of MATH. Let it heal my heart, Lord. Let this be a moment I live fully in.
I swallow the flutter in my chest and smile. I pour over the first lesson in the teachers guide and I smile. I even learn something!
I pick up the beautifully preserved manipulatives in their Amish-made wooden box from the library I've called home for 30 years and I smile. The last time I saw these they were in my baby brother's fingers. My heart smiles warm.
I plug in the DVD player and cue it to the first lesson. I lay the dining table with the blocks, the colorful markers, and the very first worksheet while outdoors my Joy Boy swings high, toes reaching to the clouds. I smile.
I call him in and hear him shout to his sister and her friend, "I get to go do my NEW SCHOOL!!!"
An hour later and we are both smiling! A video made for Daddy, and Decimal Street illustrated for the world to see. First math lesson and no tears—only joy.
I can hardly believe it. This is real, this is us diving from the high dive and finding ourselves splashing in healing refreshment.
So, it's official. I am a homeschool mom, and I'm excited.