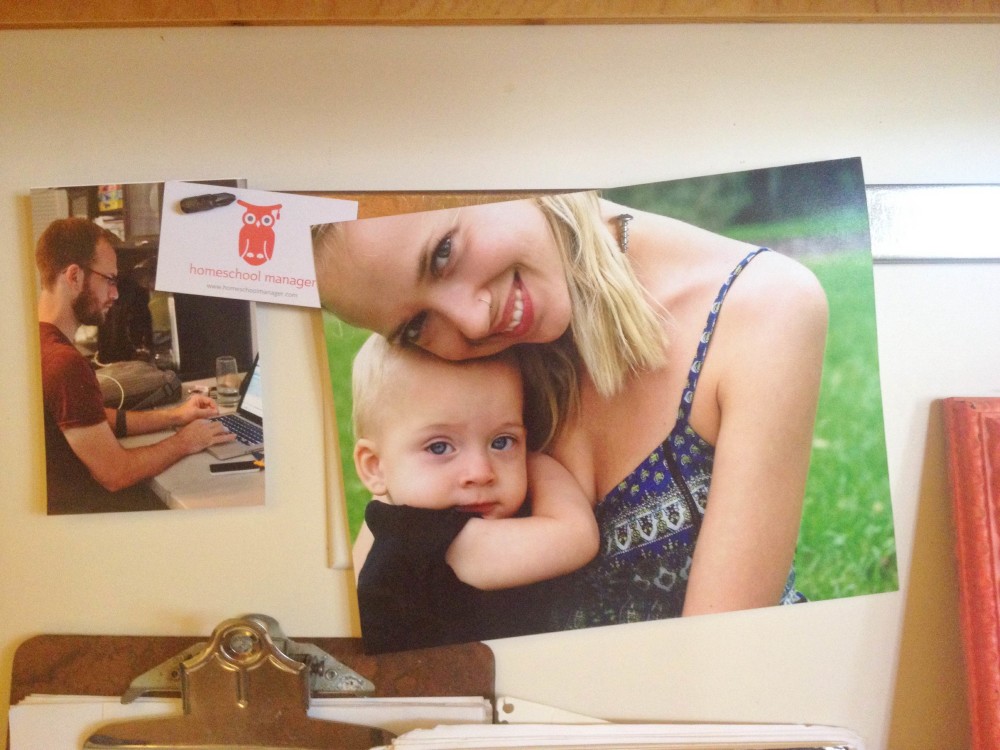 It's quiet.
Judah and Noelle are in their rooms playing, Joe is standing guard just outside my door valiantly handling the various interruptions of "quiet time."
For weeks I've been planning for these few hours of sanctuary, gathering the puzzle pieces of goals, curriculum, ideas, pins and books and readying them to be fitted together for our first formal school year. Praying for direction and vision, making notes of the natural rhythms of our day, making drafts of daily routines, weekly plans.
With purpose I gather the last of the essentials, a pretty green china petal bowl with a few Ghirardelli 60% Cocoa chocolate chips. Top notch brain fuel, I'm ready.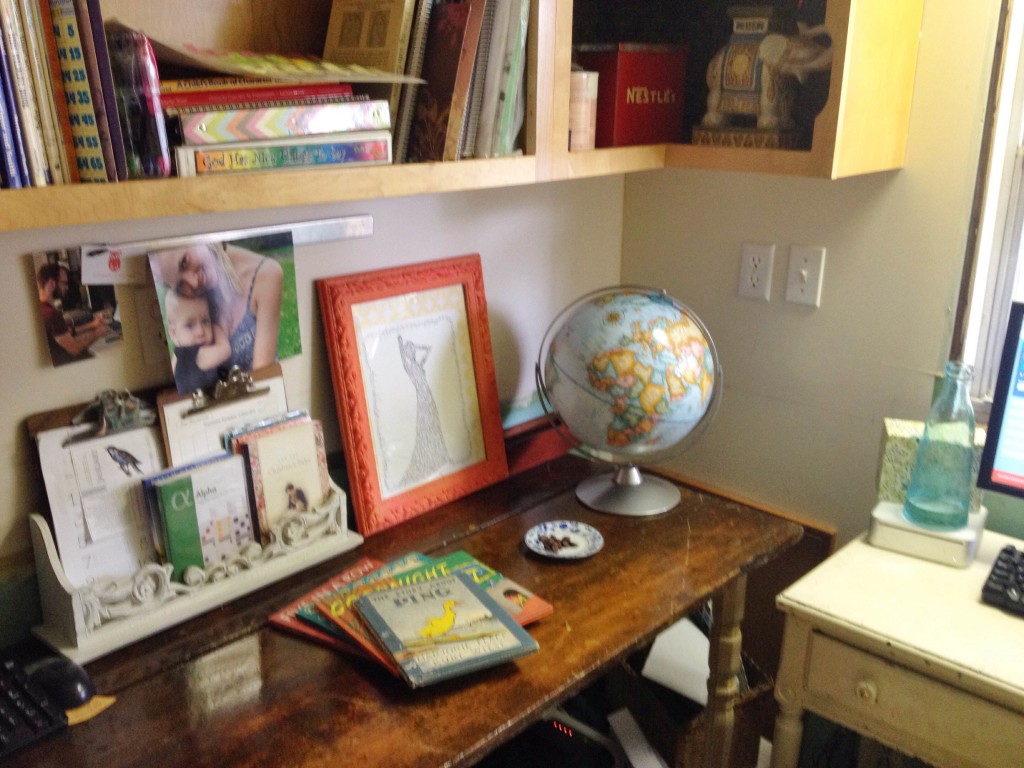 I sit in my new little library, and scan the books strewn across the weathered dark wood of an old church door that serves as my desk. Without warning tears tremble in my eyes as I recognize the friendly faces of favorite books from my own home educated childhood. Madeline, Ping, Tikki Tikki Timbo, Mike Mulligan, Snip Snap & Snurr… Narnia! I know every word of each story, the illustrations, the characters, their challenges and victories. Old friends. The nagging doubts in the back of my mind start to melt away, in it's place excitement to introduce my kids to these stories, to make them come alive!
A few weeks ago I stood in my mom's massive library, overwhelmed, confused and discouraged. She came in at just the right moment (just like moms do) hugged me, prayed for me and sat on the floor and spoke the same encouragement I've heard her give countless other first year moms:
"Just read aloud living books to them, and let delight direct your study!"
Now, I sit here, her voice mingling with others, Sally Clarkson, Chris Davis, Steve Demme, Reb and Beverly Bradley, Zan Tyler, Linda Warner, Joyce Herzog, Shirley Quine, all people that shaped me from my childhood. These (and MANY more) are people whose families I was honored to live life with on the road. Traveling from convention to convention. Sitting in on their workshops when our booth was slow, sharing meals, sharing homes, adventures and trials.
It's 15 years later, their books on my desk and their voices of echoing in my heart. And I am weeping tears of gratefulness! I am so grateful for the families like these who pioneered homeschooling, broke ground and blazed the trail! So grateful for their transparency. So grateful to my mom and dad, who clung to the goal to instill each of us with "the love of God, and the love of learning."
And now, with a full heart, I'll open Homeschool Manager and enter my first week of formal lesson plans. Smiling to myself as I hear my mom's voice chiding that this isn't my first year homeschooling at all, but my sixth. "You've been home educating that boy since he was in utero!"
Here's what Judah's schedule looks like for this week!