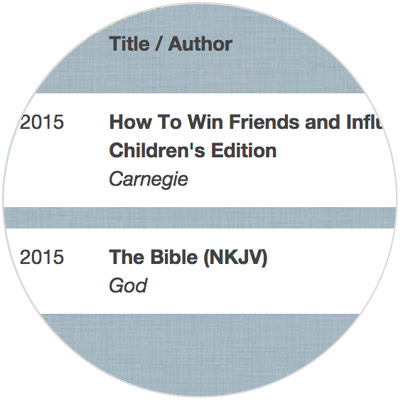 Keep a record of the books they're reading
Does your state require you to maintain a reading log? Need 4 years of book lists for college admission offices? Want to earn pizza and free bowling from summer reading programs? Keep track of academic and extracurricular reading from year to year with our Book List feature. We give you the option to record title, author, ISBN, number of pages, the date completed and notes.
Watch how it works in this video.