Chris took this *after* I'd been grading and playing catchup with the kids all afternoon. It seems I was a wee but behind in grading our 5 school aged kiddos' work. Like 3 busy weeks behind. Oops.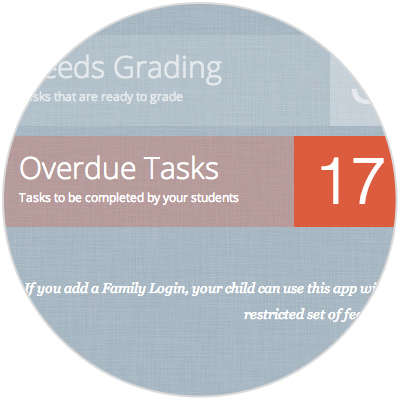 Homeschool Manager won't grade the work for me, but the "backlog" feature will let me see how many assignments behind I am. In one glance, I'll realize that my fly-thru-work 9 year old is about to take a test on material I never went over with him… and that my get-away-with-everything-he-can 7 year old hasn't really done the assignment he was supposed to before playing Skylanders on the Wii.
Will work still pile up during busy weeks? Of course. But I'll have a tool to manage the chaos instead of letting it take over a full day. I can't wait!!
What aspect of your school needs the most help? We'd love to simplify it for you.