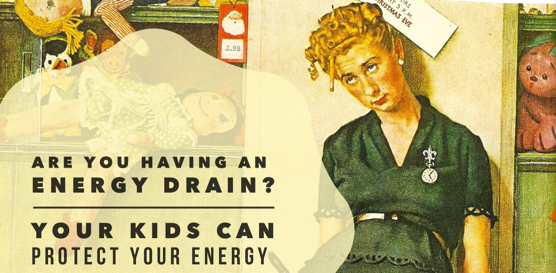 The dreaded ENERGY DRAIN!!!
Ever had one of those?
Can you imagine a world where instead of just being the source of your energy drain they can actually learn to protect it? There is HOPE!
I had been running on empty or close to it when I learned this concept, and it changed our home and my life immediately! (I will admit that writing "Energy Drain" on my arm every day for a week helped keep it fresh in my mind!) It's important for our children to know how their actions affect us and others. Here is a 5 minute podcast of my story.